2019 AFD will be a one-day event all happening at the North Bay Waterfront.  There will be food vendors, bands playing music and much more!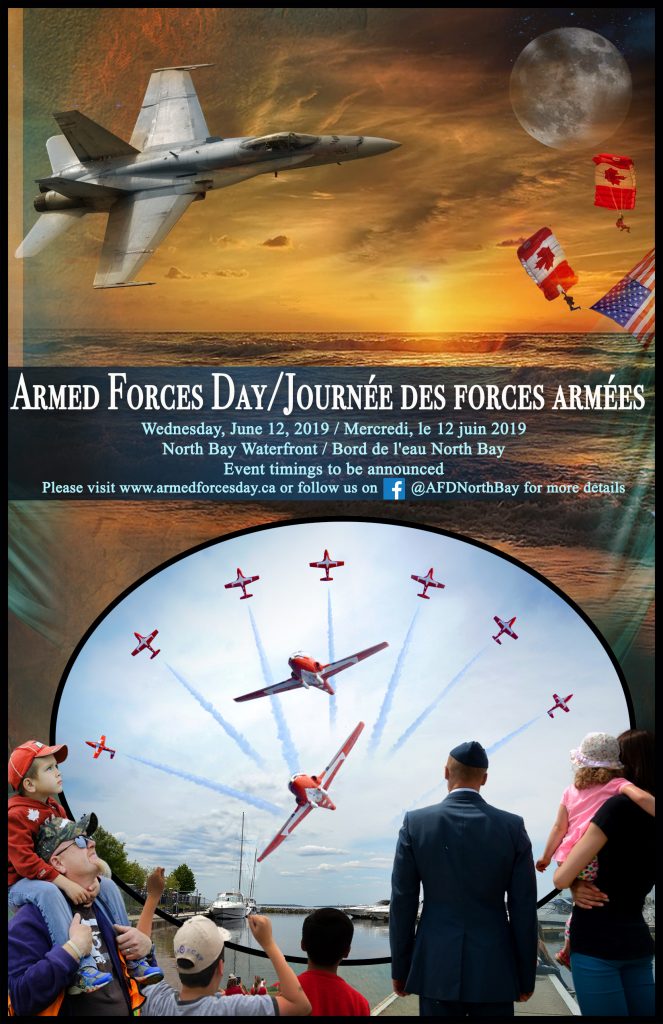 Time & Date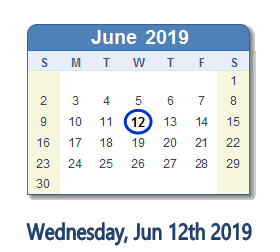 Schedule of Events
Morning Show
10:00 a.m. to 2:30 p.m.
10 to 10:30 a.m.  Schools Arrive / Static Displays open
10:30 a.m.  Morning Show Official Opening Ceremonies at Band shell
11 to 11:25 a.m.  Scheduled SkyHawks Jump, followed by autographs at the SkyHawks' Tent
11 a.m. to 1 p.m. – Op HOTDOG for students
11:45 a.m. to 12:20 p.m.  Scheduled Snowbirds Demonstration
12:45 to 13:45 p.m.  Capt Kilroy, CF-18 pilot to sign autographs at the CF-18 Cockpit display
1:30 p.m.   End of morning event.
Twilight Show
6 p.m. to 9 p.m.
6 p.m.  Static Displays re-open
7:45 p.m.  Twilight Show Opening Ceremonies at Band shell
8:30 to 9 p.m.  CF-18 Demo
Ground Displays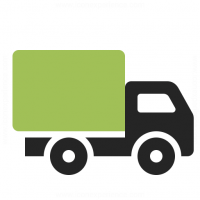 Some of the awesome displays that will be at the water front!
Ontario
Provincial Police
The OPP is a division of the Ministry of Community Safety and Correctional Services (MCSCS), the largest operational ministry in the province with a presence in every community across Ontario. We are the largest police service in Ontario and the second largest in Canada.
Canadian Armed Forces
33 Service Battalion
33 Service Battalion provides second-line Combat Service Support to 33 Brigade units, including Transportation, Supply, and Maintenance for domestic and deployed operations.
Here are all the details:
Canadian Armed Forces
CF-18 Cockpit
Have you ever wanted to sit in the cockpit of a CF-18? Get a chance to get up close and personal with a CF-18 and its a pilot for a minute or two.
Canadian Armed Forces
Algonquin Regiment
The Algonquin Regiment is a unit of 33 Canadian Brigade Group, a reserve brigade in the Canadian Forces. The Regiment's task is to augment Canada's military by providing trained infantry soldiers.
Here are all the details:
Canadian Armed Forces
Military Police
Military Police enforce laws and regulations on Canadian Armed Forces (CAF) establishments in Canada and abroad. They serve the entire CAF community, including Regular and Reserve Force members, civilian employees, cadets, and family members.
Working environment
All Canadian citizens are entitled to the same rights, privileges and protection under Canadian law, and Military Police are qualified to provide these services to the same standard as every other Canadian police service. Military Police routinely work within the civilian criminal and military justice systems, and are recognized as peace officers in the Criminal Code of Canada. With over 1,250 full-time members, they form one of the largest police forces in Canada.
Military Police provide around-the-clock service to the military community in Canada or around the world, including areas of armed conflict or natural disaster. Most Military Police members work outdoors, on foot or in a vehicle, or in an office setting to take statements or complete documentation.
Canadian Armed Forces
Museum of Aerospace Defence
Mission Statement
CFMAD strives to inspire within diverse audiences a deeper understanding and connection to Canada's historical and current contributions to air defence by creating lasting connections to the history and artifacts.
We will act as a link between the public and the Royal Canadian Air Force through the growth and preservation of the collection, exhibits, education programs, events, publications and personal encounters with staff and volunteers. In achieving this, visitors will be appreciative, understanding and proud of Canada's contributions, past and present.
Visit us here: http://www.aerospacedefence.ca/home
OPERATION
OPERATION HOT DOG
The tradition continues! there will be complimentary hot dogs and water served for all school children during the morning show.